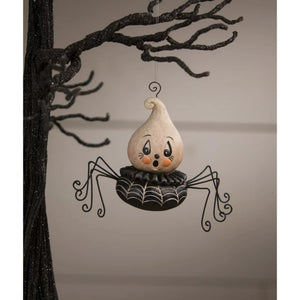 Bethany Lowe Designs Ghostie Crawly Spooky Ornament, JP1058
A darling little monster mash ghostie spider created by artist by Johanna Parker for Bethany Lowe Designs. This cute ghostie is mashed up with a creepy cutie crawly spider body! Perfect for your Halloween tree or dangling from a light or in your Halloween vignette.
Materials: Hand-painted resin and wire.
Dimensions: 4.50" x 2" x 3.50"
Always thoughtfully packaged. 
NOT FOR SMALL CHILDREN.
Thank you for choosing My Victorian Heart