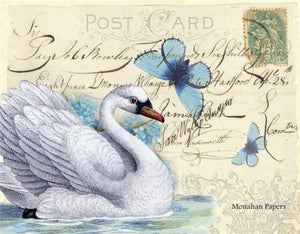 Blue Butterfly Swan by Monahan Papers, X307, 11" x 17"
Quality French-milled paper. Aged, vintage appearance. This paper is perfect for crafts, holiday decor, wall art, die cutting, decoupage, scrapbooks, journals and more.

Measures 11" x 17 - We do not carry this paper in 8" x 10" size
Made in the USA. 
Thank you for choosing My Victorian Heart