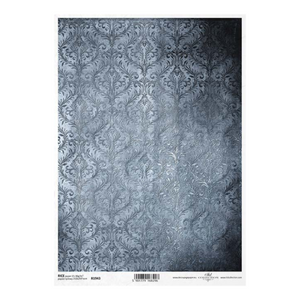 ITD Collection "Haunted Damask 2" Rice Paper, R1943
Size A4 - 8.3" x 11.7" 
This is Damask 2, a hauntingly beautiful, silver and grey-toned damask rice paper. Perfect for year-round creating. These damask patterns pair perfectly with the Haunted Wedding, Haunted Honeymoon and Haunted Bride Welcome Rice Papers which are available in the ITD Vintage Figures Collection here. Colors are lighter in tone than Damask 1 and are as follows: Dark Grey, Light Black, Light Grey, Silver.
Always thoughtfully packaged in protective packaging. 
Thank you for choosing My Victorian Heart