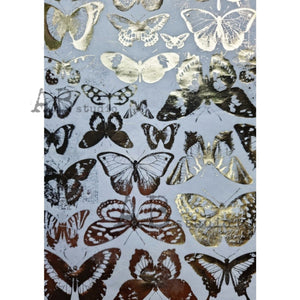 Gilded Butterflies Decoupage Rice Paper by ABstudio, 1086, A4
ABstudio rice papers are quality made and create by a family-owned business in Poland. Beautiful, original designs decoupage papers and more. 
ABstudio Rice Paper designs are on 34-35 gsm (grams per square meter) papers.
Thank you for choosing My Victorian Heart for your creative joy.